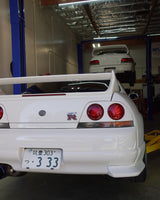 Quality. Performance. Longevity.
Trust your performance and classic vehicle to decades of Master Certified experience
Contact Us
Services Offered
Full Synthetic Oil Change
Amsoil, Motul, Idemitsu and more!
Your performance vehicle deserves a premium lubricant to run hard, stay cool, and perform.
Brake Pads & Rotors
Big brake upgrade, OEM+ upgrades,
track day consultation, we do it all!
Brake Fluid Flush
Stop HARD Stay CONSISTENT!
We can provide you the best fluid and bleeding procedure for your unique setup.
Trans/Diff Fluid Change
Keep your gearbox shifting smoothly and your LSD locking hard
Clutch Replacement
Performance, daily driveability, reliability. Often poorly done and overly stiff, trust us to get you your ideal setup
Vehicle Inspection
Track day prep, Pre/Post purchase inspection, and more!
Make sure that car is solid!
Diagnostic
Lack of power? Have a driveability issue? Car does feel as tight or stop as well? Contact us today!
Specialty Vehicles Labor
$170/hr For AE86, Skyline and other specialty vehicles. Billing will be on an hourly basis.
Restoration
Parts sourcing, welding, engine/transmission/differential rebuilds. Contact us about your unique project!